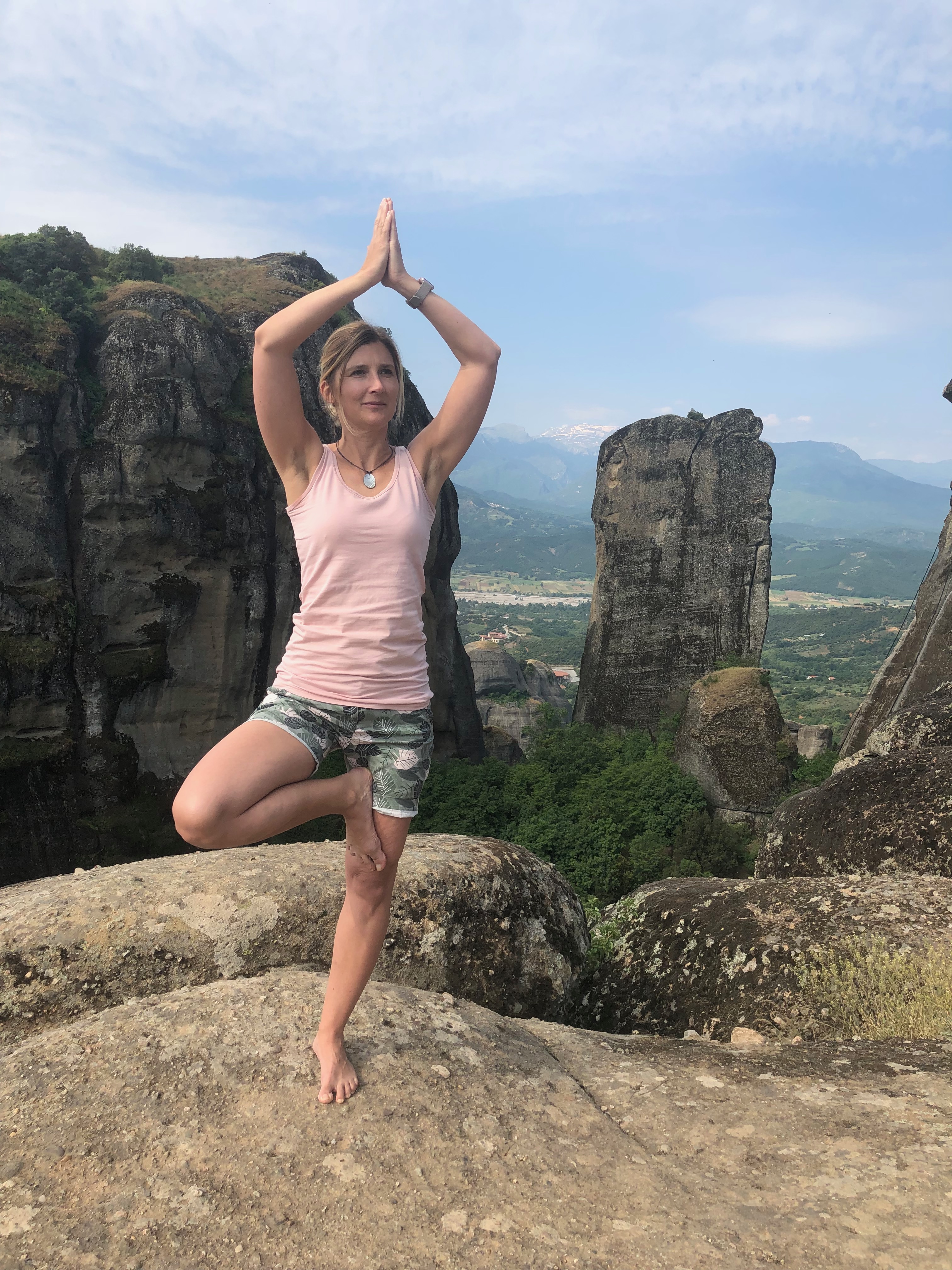 7 Reasons How Yoga Helps You Surf the Waves of Life
11. Februar 2020
Imagine : you just moved from peaceful sleepy Switzerland to crowded and lively Athens. Furthermore, you are part of a five-person family household. Say, you are THE FAMILY MANAGER and while finally all boxes are unpacked and the family starts to settle in, you learn that you have to move again.
Don't go crazy now !
Was my first thought, as my husband announced 8 months after moving to Greece that he would be shifted back to Germany. It would start all over : 2 adults, 3 kids and hundreds of boxes, toys, furniture, household goods, sport equipment (even the sledges had made their way to Greece), had to be packed up and moved again.
But where is the connection to Yoga?
You may ask yourself. "Hi, I'm Natalie and I live next door", was the friendly welcome I received on my second day in the new house in Athens. We lived in a compound of 4 houses and hers was just 6 steps out of my back door. After we exchanged a few pleasantries, she added "If you are interested in Yoga, come and join us tomorrow for our weekly Yoga session.", and she vanished through the back.
Of course I was interested ! Everything was new and I was drawn to get to know new people, let alone start to use my muscles for something different then carrying boxes from one room to the other. The very next day, I strolled the 6 steps out of my back door and into her living room. Three women waited for me, gathering around their Yoga mats on the floor. Thrown together in Athens, after different kinds of moves. We were all similar age. All mums with a number of kids, responsibilities for making them a pleasurable life in a new surrounding. Sofia, our teacher, started with a slow Yoga flow to check out our knowledge and fitness degree.
The next day, I had sore muscles.
But I felt deeply relaxed and content. I was looking forward to our next session, aiming to move my body and diving into the relaxation at the end of the hourlong session. Afterwards, I always took a shower and had a nice lunch. As soon as I had recovered, I could feel the energy rise through my body. These Yoga sessions became part of my weekly timetable, beside my Greek lessons, which I was eager to take.
Learning about another move, 8 months later, I threw myself into Yoga – just to not go crazy. Normally, I am not the type of person, which can be easily distracted. But I really loved our life in Greece : we had made friends, already explored a couple of amazing places, the kids had settled in well at school. I didn't wanted to let go of it.
I realized, that Yoga once a week wouldn't satisfy me anymore. Anger and anxiety were part of my day, while I was trying to organize the next move, finding a school for the kids and a place for us to live. I searched for online courses. Sessions, I could practice at home, just to move my body and calm my mind. I started with Strala Yoga, 30-minutes routines, led by Tara Styles, for different Yoga levels. What happened in this process was interesting:
I started to integrate Yoga in my daily routine.
As soon as there was a situation, which stressed me; or a problem, I couldn't fix, I tried to free some time to go to the mat. Instantly, my mind got quiet and I was open for new solutions. Or, and this was one of the mayor learnings: I started to live with the situation. I'm a problem solver. I hardly can't keep my feet still, if problems are unsolved. This time
Yoga tought me, that sometimes we have to wait and things will happen in right timing.
I added a short meditation praxis, as part of my Yoga session, or as stand alone practice. I tried to work with my breath. Zooming myself out of a situation and let others help.
Throughout the years, I had organized everything around our family life, from setting up the household, to all of the kids issues (clothes, school material, planning of their free time) as well as organizing our vacation plans. Now, for the first time, I was open for help. Searching for a new school, finding a house from 2.000 km away, booking flights and accommodations and being the main contact for the movers. I was overwhelmed and unmotivated. My husband stood in and helped as best as his time allowed. Friends were looking for houses in Munich, others taking care of the kids. Until finally, it all fell into place.
No pushing, no forcing, just letting go into the moment.
Making one step after the other. This is Yoga. Continuous praxis can help you to
Develop (more) core muscles
Find your balance
Establish effortlessness
Ground yourself
Breathe mindful
Increase flexibility (body and mind)
A happier state of mind
Without my regular Yoga and meditation practice, they most likely could've sent me to hospital at the end of this summer. Instead, I have practiced to go with the flow and integrate Yoga into my daily routine. Keeping the state of ease and calm throughout the day, not only on the mat. I remembered who I am and the essence of my being and integrated again. New surrounding, new friends, new life.
If you act from a state of peace, it all flows naturally.
What it needs to install a regular Yoga practice ? Not much. You may not even have to buy your own Yoga mat. Just search for a studio in your area and go out and try it. It's not sport per definition. It is a practice for a healthier life, from the inside to the outside. Dive into the world of Yoga and see what happens: with your body and your mind!
"We cannot direct the wind, but we can adjust the sails."
Das könnte dich auch interessieren
22. September 2020
16. Februar 2021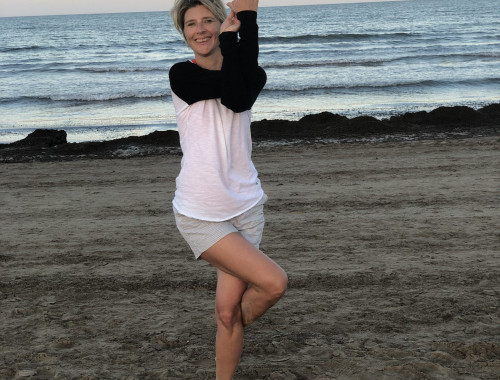 21. Januar 2021